Museum Schedule
Our hours are Thursdays 10am to noon and 2pm to 4pm and on the second and fourth Sundays from 2pm to 4pm. We are also open by appointment.
Masks are optional. You can contact us for research assistance by phone, 860-875-4326 or by email, [email protected]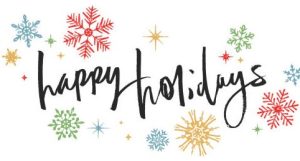 The Museum will be closed for the Holidays until Thursday, January 5th.  Wishing our volunteers and friends a joyous time with family and friends.
VHS Fund Raisers
Holiday Craft Fair

and

"Nearly New" Table
Thanks to the crafters who brought their creations to our sale and to the volunteers who sorted and priced the Nearly New items, set up the tables and worked the Fair. We had a good year! Thanks also to everyone who came and shopped.
Coming Soon: VHS Book Sale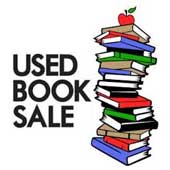 Start saving your books for the 2023 Book Sale.
We will start accepting books on Thursday 1/9/2023
A Generous Bequest
The Society recently received a bequest of $10,000 from the estate of Gladys Vincent who passed away on January 10, 2022 at the age of 100 years. A long-time resident of Rockville, she attended local schools, later working as a machinist at the Hockanum Woolen Mill and United States Envelope Company. During her retirement, she enjoyed working on the Society's Craft Fair and Book Sale. Once a project has been selected for the bequest, a plaque in her honor will be placed in the Society's home in the former Vernon Grange. The Society greatly appreciated her decision to remember us in her will.
VHS Receives Two Grants!
Vernon Historical Society along with five other Vernon organizations was awarded a Cultural Fund Operating grant from the Connecticut Humanities. The funds are intended to provide operating support to the organizations in the face of the pandemic. The funds are a welcome relief and will enable the organizations to resume and expand services that had been curtailed during the past two years. The Vernon Historical Society plans to use its award of $7,100 to digitize its historical data, now available only in hardcopy at the Society. Valuable historic information will then be readily accessible to researchers.
Hartford Foundation grant on behalf of the
Vernon Community Funds.
The Society received a grant of $2,500 to research and prepare a community map to promote awareness of Vernon's walking trails and historic attractions. We will employ a graphic designer to put our thoughts and information into a double-sided format which will include QR codes that link to other community resource sites. The map will be available in hard copy and online to encourage residents and visitors to explore our town and appreciate its rich history.
Discover Vernon: a Guide to Walking Trails and Historic Attractions
Our map features 13 walking trails and 10 historic attractions. Happy Exploring!

Winter Program- "Charles Ethan Porter, 1847-1923, Painter from Rockville"
Charles Ethan Porter showed artistic talent at a young age. With his family's encouragement he went to art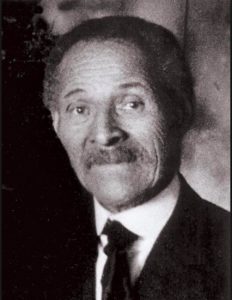 school. Pursuing his career took him to Hartford, New York and Paris, but he always returned to Rockville. On Sunday January 15th at 2pm (Snow Day, January 22nd), Vernon Historical Society Museum Director Jean Luddy will present an overview of the mill city that Porter knew and will share research into how he was perceived in the community- as a notable artist but also as a man of color.
VHS Video Productions
"Remembering World War II" - Video 
On Sunday October 3rd at 2pm, successful premier of the video production of "Boosting Our Morale: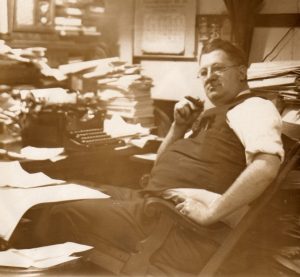 Soldiers' Letters to the Rockville Journal During World War II" occurred at the Fall Meeting. The video consisted of readings from letters written to the editor of the Rockville Journal during the War by local men and women in service.  Members of the Rockville High School Drama Club read the letters accompanying the film.
For those who could not attend, the film is available on the Society's YouTube page.
Click here to follow the link
VHS Virtual Fall Program "Goes Live"

 
"History in Plain Sight: Monuments & Memorials in Vernon Connecticut" a special video presentation  will serve as our Fall Program for 2020.
 The video is available at the Society's You Tube page. Go to youtube.com. Then search for Vernon Historical Society or use this link. https://youtu.be/3gKPPRwof4g 
Click here for a map of the locations featured. in the video.
The video was created with the assistance of VHS volunteers and members of the community. M5Digital Technologies donated their time to assemble the images and voiceover recordings into a finished film.
"History in Plain Sight: Monuments & Memorials in Vernon Connecticut" was designed to highlight places in town with historic significance. Another purpose for the film was to encourage viewers to visit these places, in effect combining education with exercise.
You have your assignment. Watch the film. Then go find the places.
The Art of Gustave Hoffman (1869-1945)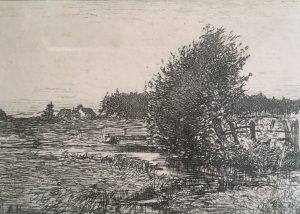 An exhibit of the etchings by local artist Gustave Hoffman is on display at the Museum. The pieces were collected by Michael Sharon and donated in honor of this parents, Dr. Michael and Jean Sharon.
Click here for a short video about this special exhibit.
The Vernon Historical Society is a volunteer operated, non-profit organization. The purpose of the Society is to create interest and activity in the field of local history.
The Museum building serves as a repository for a variety of collected materials that are available to the general public for research.
These collections aid historians, genealogists, and interested citizens in research, and provide source materials for exhibits, publications and programs.
During Museum hours, volunteers are present to answer questions and provide access to collected materials.
Get Some CT History with Your Morning Coffee!
A new story from our state's history can appear in your email when you subscribe to Today In Connecticut History brought to you by the Office of the State Historian. Click here to learn more and start your subscription today!
 Virtual VHS
Visit our Facebook page to see weekly postings in our new series.
From the Archives will start in August 2020. The series will feature photographs of intriguing and informative items from our collection.