VHS Awarded Grant for Pandemic Relief
The Vernon Historical Society is pleased to announce that it has been awarded a grant of $2,500 funded by the CARES Act, recently passed by Congress, to provide assistance to businesses, organizations and hardworking citizens impacted by the coronavirus pandemic.
The grant from CT Humanities will allow the Vernon Historical Society to continue its work, maintain its location and make any adjustments needed to ensure that visitors will be able to visit to see exhibits in the museum section, conduct research work and enjoy learning in a safe and healthy environment.
Museum Reopening
Starting the first week in August the Museum will reopen for visitors and researchers by appointment only.  To read the procedures for visiting the Museum, click here
We encourage people to email or call us with any questions. A volunteer will be in touch to determine how we can help with research queries. Our phone number is 860-875-4326 and our email is vernonhs@sbcglobal.net
Thanks for a Successful Book Sale!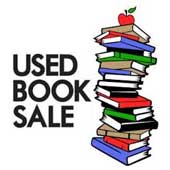 Sunday August 2nd was the final day for our annual Book Sale. We are pleased to report that we did better than expected! This was due to the leadership shown by Jacqui, Bob and Kathy who organized the books and who set up the room to follow Covid procedures recommended by the state to keep volunteers and visitors safe. We appreciate our dedicated volunteers who helped on set up and sale days. Thanks also to everyone who donated books and those who shopped at the sale. See you next year. Keep on Reading!
The Vernon Historical Society is a volunteer operated, non-profit organization. The purpose of the Society is to create interest and activity in the field of local history.
The Museum building serves as a repository for a variety of collected materials that are available to the general public for research.
These collections aid historians, genealogists, and interested citizens in research, and provide source materials for exhibits, publications and programs.
During Museum hours, volunteers are present to answer questions and provide access to collected materials.
Get Some CT History with Your Morning Coffee!
A new story from our state's history can appear in your email when you subscribe to Today In Connecticut History brought to you by the Office of the State Historian. Click here to learn more and start your subscription today!
 Virtual VHS
The COVID-19 virus prevents museums and local destinations from welcoming visitors physically. Like other venues, the Vernon Historical Society is sharing online content featuring unusual or fascinating materials from our collection .
Click here for a short video about the recently installed collection of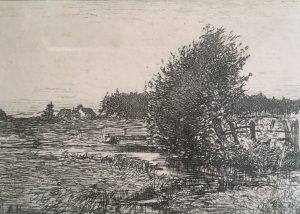 etchings by local artist Gustave Hoffman. The link to the video will appear on the bottom left of the screen.
Visit our Facebook page to see weekly postings in our new series.
From the Archives will start in August 2020
with summer themed items.